2022 Primary Election Endorsements
Trying to figure out whom to vote for in the June 2022 California Jungle Primary? I actually researched nearly every darned person.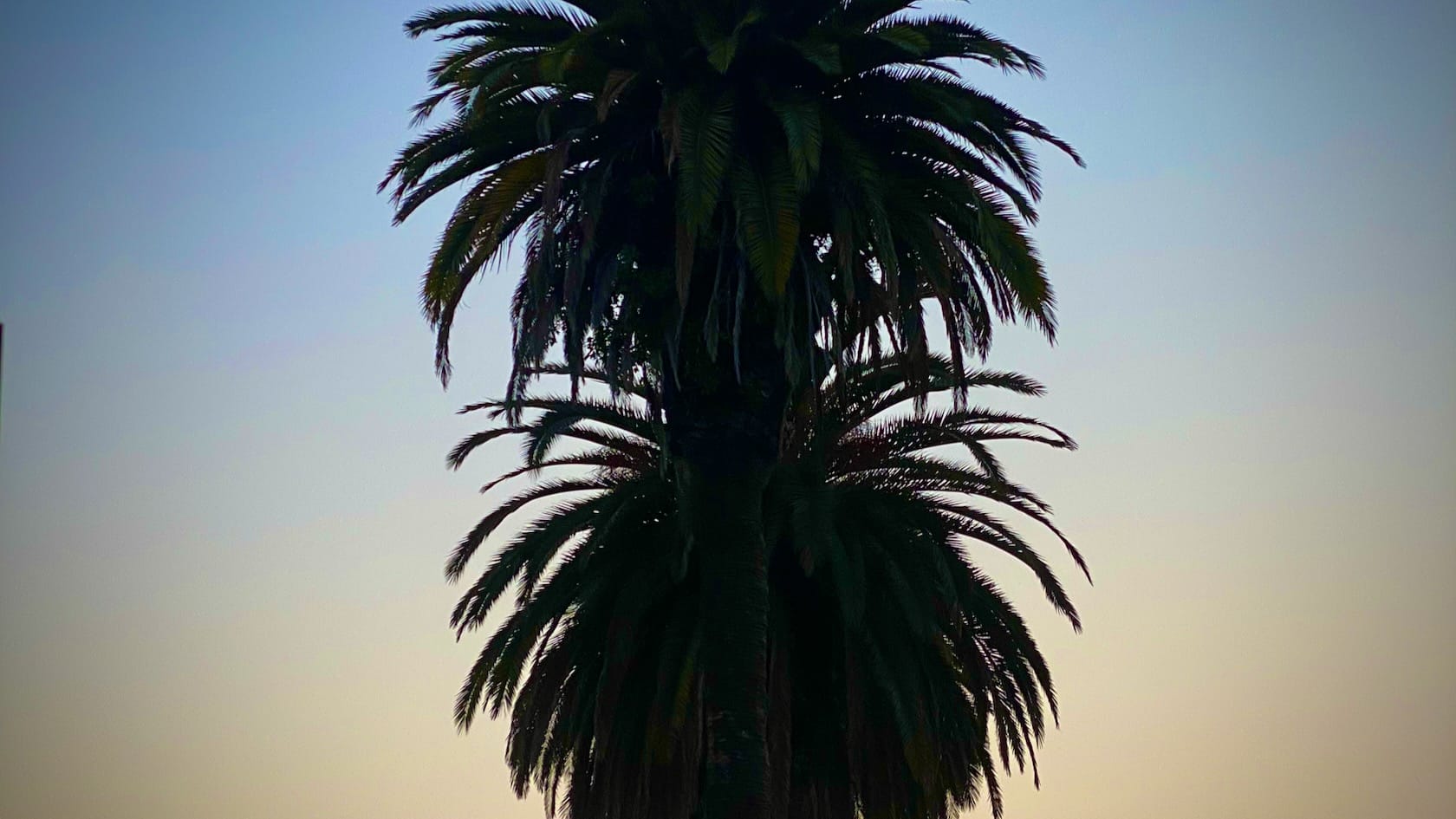 This election brings a series of giant lists of people to decide between, across many positions, thanks to open primaries. A neat effect of our open primaries is that for all non-Federal races, the top two finishers advance to the General election. So, I will be endorsing both a first and a second choice, wherever it's possible.
Other than that, and because there are so many candidates, I won't deal with all of them everywhere, but I bet you'll be able to tell which races I care about the most.
TL;DR
You don't have to read the whole thing, just vote this.
United States Senator and United States Senator, Short Term: Alex Padilla/Dan O'Dowd
Mayor: Karen Bass/Gina Viola
City Attorney: Hydee Feldstein Soto/Faisal Gill
Controller: Kenneth Mejia/Stephanie Clements
City Council, 11th District: Erin Darling/Greg Good
LAUSD District 4: Nick Melvoin
State Senator, 28th District: Lola Smallwood Cuevas/Kamilah Victoria Moore
State Assembly, 61st District and 62nd District, Short Term: Tina McKinnor/Robert Pullen-Miles
United States Representatitve, 36th District: Ted Lieu
Measure BB: Yes
Sheriff: Eric Strong/Robert Luna
Assessor: Jeffrey Prang
Judge of the Superior Court: Defenders of Justice
Governor: Gavin Newsom
Lieutenant Governor: Eleni Kounalakis
Secretary of State: Shirley Weber/Gary Blenner
Controller: Ron Galperin/Steve Glazer
Treasurer: Fiona Ma
Attorney General: Rob Bonta
Insurance Commissioner: Marc Levine/Robert Molnar
State Board of Equalization, 3rd District: Tony Vasquez
Superintendent of Public Instruction: Tony Thurmond/Marco Amaral
Criteria for Endorsement
Once again, my criteria for endorsement are based on Kaizen and Catholic Social Teaching:
Is the policy fixed and static in the future, or can we learn from it and change it if needed? If current policy is not fixed and static in the future, does this policy change increase our ability to learn?
Are we repeating success — either ours or someone else's — or at least not perpetuating failure? If the current policy is failing, are we trying something new?
In general, local government is more responsive to feedback and faster to change, as it is in the gemba for most policies. Does the policy localize authority?
Is the policy based on explicit goals and objective, measurable reality? Goals are best achieved through a series of small, measurable, achievable steps, which helps prevent muda and muri.
Does the policy rest on a coherent model of action, in which we can predict the result of a series of actions; predict if we will get the outcome we think we'll get; and measure our results?
Is revenue net positive or neutral?
Are the endorsers of the policy suspicious?
Given the opportunity to be kind or the opportunity to be mean, does this policy choose kindness?
Does this policy respect the inherent dignity of the individual, and ideally help that dignity grow? Intolerance and anger are a form of muri.
Do we seek the common good through this policy? Does this policy help us do our duties to others?
Are the poor and vulnerable put first with this policy?
Does this policy respect and celebrate life, across the whole life of the individual -- not just pre-birth?
National Elections
United States Senator: Alex Padilla/Dan O'Dowd
It's difficult to find a complaint I have about Padilla, other than his decision to vote for an omnibus budget bill that I liked some, but not all, of.
Top Republican candidates include January 6th riot attendees, nobody's getting my endorsement in the modern Trump-driven party.
The Peace and Freedom candidate, John Thompson Parker, was endorsed by the Left Unity Slate, but also has made deeply naive statements on imperialism in the War in Ukraine, leading me to think he's not prepared for a national office.
Dan O'Dowd is a single-issue candidate and yet another old white guy, but I've got to say -- and keep in mind I'm a software engineer -- that he's right, Tesla FSD is dangerous and so are a lot of the other things we're putting computers in charge of. So, sure, if you're going to vote for a single-issue crackpot, vote for the guy who's right.
United States Senator, Short Term: Alex Padilla/Dan O'Dowd
This is one of a few times we'll get to vote twice for the same position, because the previous holder of the position resigned early (in this case, Kamala Harris resigned to become VP). Same endorsement as above.
City & Local
Mayor: Karen Bass/Gina Viola
Let's be honest here: the General election is going to be Bass vs. Rick Caruso. Caruso is generally a reactionary candidate, trying to swing a city that polls more leftwards in a rightwards direction. Bass has done a great job over her career representing the poor and the weak in Washington. Yet, for some reason, her statements as a candidate for Mayor have been dramatically to the right of her base. Let's hope she performs more as she has in the past than she says she will in the future.
Gina Viola is the only other real option here. The City Councilmembers are the weakest performers on the Council. Ramit Varma was trying to be the businessman entrant, but was outflanked by Rick Caruso. Mike Feuer -- whom I actually volunteered for in his first election! -- has disappointed for a decade and is going to reap the results of that in these election results.
Viola, fortunately, has some very strong points. She's been a tireless promoter of the People's Budget, an attempt to reimagine the LA City budget to fund functions beyond public safety, and is a perennial thorn in the side of the LAPD. As an activist candidate for Mayor, she's likely to be able to bring enough pressure via community organizations to make meaningful Progressive change in LA. She's my first pick for this position.
City Attorney: Hydee Feldstein Soto/Faisal Gill
Soto supports more progressive sentencing guidelines and would enforce regulations against AirBnBs, all stuff I can get behind. She also has a strong record of managing legal firms and complex legal cases. She's been out of the action for a while, however, which causes some concern.
Faisal Gill seems almost the perfect Progressive, except for that he also served in the George W. Bush administration and wrote for the Federalist Society. I have no reason to doubt that his beliefs are honest and he has really changed, but the experience of endorsing Alex Villanueva has made me cautious.
Controller: Kenneth Mejia/Stephanie Clements
Let me be clear: Mejia's the best one for the job. The leftists think so, as does the LA Times. For those who are worried about his Progressive politics, look at the cool tools he and his team have made from public data already. Whatever your positions, you should want this kind of transparency.
One of the biggest roles the Controller can play in the City is that of watchdog, and Clements has the experience managing LA City-sized budgets and the audits thereof. She'd be an appropriate pick as well.
Paul Koretz has been a successful City Councilman, but brings no particular expertise to the role. Reid Lidlow has somehow managed to work both for Gordon Brown and Eric Garcetti, truly a pedigree of milquetoast leftism. David Vahedi has some meaningful endorsements, but brings less overall than either Mejia or Clements.
City Council, 11th District: Erin Darling/Greg Good
Mat Smith is the furthest-right candidate for this position. Obviously that makes me suspicious of him, but I equally dislike his yard signs, which say "Values, not Politics." This causes me to think that Mat has no plan for how to deal with people who disagree with his values, or possibly no understanding that people can disagree on core values.
Traci Park jumped in early, during the unsuccessful Mike Bonin recall, and got herself a name as the person you vote for if you don't want Mike Bonin to serve out the remaining 7 months of his 5 year term. You might say I have a grudge against her.
Allison Holdorff Polhill has been active in LAUSD politics locally, and ran against the slate of UTLA-backed candidates who helmed the school system so well through COVID. I have to count that against her.
Greg Good is a strong candidate, with significant history working in City Hall, and big-name endorsements including Maria Elena Durazo, Planned Parenthood, Sierra Club, and all of the major LA unions, including SEIU and UTLA.
Unfortunately for him, Erin Darling one-ups him everywhere. A former Public Defender and current civil rights lawyer who has been re-elected to the Venice Neighborhood Council, he gets not just outgoing CD11 Councilmember Mike Bonin's endorsement, but also those of Dolores Huerta, Progressive LA leader Eunisses Hernandez, LA Forward, Ground Game LA, Streets for All, Westside for Everyone, and Abundant Housing LA -- basically Good gets the endorsments of orgs that work through City Hall, and Darling those that work around it.
Mike Newhouse somehow thinks that we can house every homeless person in Council District 11 in 30 days. He also describes himself as a "Venetian."
Jim Murez supports policing based on the now-discredited "Broken Window" theory.
LAUSD District 4: Nick Melvoin
I'm only endorsing one person here because there are only three candidates. It's possible that no large school district nationwide did as well as LAUSD has done so far during the COVID pandemic. Melvoin has been a key part of this, although always advocating more charter schools, which is not to my taste (although I am not completely against charters). He seems to have seen what LAUSD has done through things like providing free pick-up lunch and breakfast to all families with enrolees during the COVID lockdown, and now wants to use LAUSD to achieve more for its students and their families. Good.
Challenger Tracey Schroeder's plan is extraordinarily tactical and will affect what seems like students already adequately-served by LAUSD. Gentille Barkhordarian strongly objects to mask and vaccine mandates in our schools.
State Senator, 28th District: Lola Smallwood Cuevas/Kamilah Victoria Moore
I have been redistricted into this district, and so there are a lot of new names for me here.
Lola Smallwood Cuevas seems to have vacuumed up every endorsement to the left of Eric Garcetti. She has the proven experience to advocate for the Progressive policies she endroses, as well.
There are a bunch of exciting up-and-coming activists and leaders also running from the left. Kamilah Victoria Moore serves on the CA Reparations Task Force and has been active in civil rights matters at the state level. Jamaal A. Gulledge and Cheryl C. Turner bring their own strengths but are far from likely to win.
Republican candidate Joe Lisuzzo wants to increase LAPD spending, although more than 50% of the City's unrestricted budget already goes to the LAPD.
State Assembly, 61st District and 62nd District, Short Term: Tina McKinnor/Robert Pullen-Miles
This is confusing, because we need to vote twice, because our old Senator retired and then we all got redistricted, so we need to briefly fill her seat and then have the new seat. (Actually, we already had a special electio to last us until this short-term election, so we'll have voted for this position thrice in two elections.)
I already picked McKinnor here for the special election, and see no reason to change my mind. Pullen-Miles is a legitimate candidate, however, and McKinnor's past campaign finance violation (singular) does worry me; it would be quite legitimate to vote Pullen-Miles over that.
United States Representatitve, 36th District: Ted Lieu
I have been redistricted from Maxine Waters's district into one of the few other districts with a representative I'd be honored to have: Ted Lieu. I'm not endorsing anyone else here. Ted has worked on behalf of good government, Internet privacy, and led Democratic success in the House.
Measure BB: Yes
The City charter allows it to prefer bidders from LA City and LA County. BB modifies the charter to make it possible to prefer LA City bidders over even LA County companies. It makes sense for the City to prefer local vendors, and the preferences provided wouldn't allow for City companies to win without providing price- and quality-competitive bids.
Yes, I did double-check, this requires an actual Charter amendment. The "No" argument in your Voter Information Pamphlet was not based upon fact.
County Elections
Sheriff: Eric Strong/Robert Luna
It's no exaggeration that this may be the most important election on this ballot. Alex Villanueva literally lied about his desire to reform the LASD, so much that he got himself the job. Since then, he's taken that "make yourself ungovernable" meme too seriously, especially given that he runs the LA Sheriff's Department. While Villanueva isn't responsible for creating the deputy gangs (really, they act like gangs and they really exist), starting the practice of corruptly billing cities that use LASD as their local law enforcement, or using excessive force in prisons, he's been apologist for all of the above and determined not to be answerable to civilian government in any way.
There are a lot of candidates here, increasing the risk Villanueva wins outright. So, I'm going to ignore all but the best-supported candidates.
LAX PD Chief Eric Rhambo swung out to an early lead by standing up to Villanueva's obvious corruption, but fumbled the ball badly, denying the existence of gangs within the Sherrif's department. That's disqualifying to me.
Eric Strong has picked up a serious set of Progressive endorsements. However, his bona fides speak even more highly -- Quantico grad, Marine, founding member of a national organization of peace officers dedicated to eliminating systemic racism in policing, actual experience leading the prosecution of an actual LASD gang -- that speak highest. He's my number 1 pick.
Long Beach PD Chief Robert Luna is also a strong pick. The LBPD has been a model in Southern California for its accountability to the civilian government -- although a lot of that is because of Luna's old boss, former LBPD Chief and LA County Sheriff Jim McDowell, who was unseated by Villanueva. To me, Strong has had his boots on the ground in this battle, but Luna would probably be effective too.
Assessor: Jeffrey Prang
I'm supposed to not endorse the guy I've endorsed before, who seems to be doing a good job? Prang is endorsed by everybody to the left of the Howard Jarvis Taxpayers Association, even the real lefties.
Judge of the Superior Court: Defenders of Justice
I am usually hesitant to vote for a judge; I don't know entirely how to assess if a judge is a good judge (although, perhaps, if more data on legal outcomes were available...), which makes me hesitant to cast a vote. Funny fact, other people probably vote under these circumstances.
There is a new slate of candidates this year, the no-its-not-a-Marvel-property-it's-a-real-thing Defenders of Justice. Basically, their concept is that we have 0 Public Defenders as judges, and, if you think that having Public Defenders is a worthwhile thing, that ought to strike you as a weird outcome. Clearly there should be people with experience on the Defendant's side as judges as well, and this shouldn't even be weird. So, let's get these folks in office and see how that goes.
So, that's Holly Hancock for the 70th, Elizabeth Lashley Haynes for the 67th, Carolyn "Jiyoung" Park for 118, and Anna Reitano for 60.
Statewide
Governor: Gavin Newsom
Why am I stuck endorsing only one person for the seats for which I'd most like an alternative?
The reality is that only Newsom will win this election. It's difficult to imagine a more Progressive candidate who could have had as much success leading California over the last few years. Newsom has done perfectly well with his national platform. I'm ok with him. Not more than ok, but I'm ok, and, as I said, he's going to win.
Lieutenant Governor: Eleni Kounalakis
For the life of me I can't find a person to care about here. Incumbent Eleni Kounalakis has done little in her last term in Sacramento, but also didn't even think she needed to update her Web site for her re-election. None of the Democratic alternatives brings anything close to a statewide coalition with them.
Angela E. Underwood Jacobs and David Fennell, Republican candidates, want to lower taxes and get tough on crime. The other Republican, Clint Saunders, thinks that the most important thing to cover on his candidate site is that he's for "peace in Ukraine," which seems unlike an issue the Lieutenant Governor of California can influence.
I guess I could go for Mohammed Arif from the Peace and Freedom party, but that's not a party populated by 0 tankies and 0 people with anti-Israel views, and I have done real research but don't know if he might have any disqualifying views here (sorry, folks to the left of me, but those can exist).
I'm stuck endorsing Kounalakis here because she stayed out of trouble as a second fiddle.
Secretary of State: Shirley Weber/Gary Blenner
I'm looking for a Secretary of State who can fix California recall elections. Recently, recalls have been used extensively throughout the state for Republicans to try and do an end-run around their inability to win an election, and recall the winner in a (usually less-competitive) recall election. I could easily buy that it should be easier to recall politicians (I'm looking at you, Alex Villanueva); but recalls can't be a tool used to subvert the will of the voting majority.
Shirley Weber has been a vigorous representative for the oppressed throughout her career. While some criticize her for not endorsing a specific Constitutional Amendment to change recalls, she is clearly trying to build some kind of bipartisan support around a new recall system. This will be badly-needed; as toxic as the recent recalls have been, Republicans shouldn't feel their voice being taken away by election changes any more than most Angelenos and Californians found the recent recall elections to be a clear attempt to take away the vote of the majority.
Gary Blenner is the Left Unity Slate endorsee for this office, and I love his positions, in particular his support for Ranked-Choice Voting statewide.
Controller: Ron Galperin/Steve Glazer
Ron Galperin is endorsed by Betty Yee and John Chiang, both past Controllers, as well as Dolores Huerta. He also got endorsements from Equality California, Planned Parenthood, and pretty much every possible LA endorsement -- which speaks of the job he's done here.
Malia Cohen has gotten every equivalent endorsement for the Bay Area, and more Statewide. She seems the leader and has a strong record on the Board of Equalization and in Bay Area local government.
Steve Glazer is an old-fashioned gadfly, a Jerry Brown ally who has advocated for good government for decades.
Republican Lanhee Chen is an interesting candidate, a public policy professor at Stanford. He seems to be on the reasonable side of the Republican party, although one may be excused for one's suspicions.
At the end of the day, what we need most is a bulldog of a Controller. Do I vote for Galperin, who was good-not-great in LA, and whom I can trust to be at least the same statewide? Do I get on the Malia Cohen bandwagon? Do I take a chance on Lanhee Chen's independence from literally every other Sacramento power center? Do I just want someone who causes trouble, like Glazer?
Clearly I want someone who causes trouble, for the upside, and the local guy who did good, to manage the downside. Thus my endorsement. I am a little sorry for endorsing the only two old white guys in the race, but only a little.
Treasurer: Fiona Ma
I would love to get someone from the Left Unity Slate here but their nominee, Meghann Adams, is a bus driver, and that gives me concern that she may not have the experience for the position.
Republican Andrew Do seems to have used his political leverage to gain control of Orange County's public health insurance option, CalOptima, for himself and his cronies. That's totally disqualifying.
Attorney General: Rob Bonta
Anne Marie Schubert reveals the total failure of the Republican approach to crime: she is tremendously tough on crime, and has been for years; she is running on being tougher on crime; and her tough-on-crime policies have left Sacramento County with a higher violent crime rate than Los Angeles County.
Left Unity Candidate Dan Kapelovitz is an intriguing candidate, with a strong history of commitment to social justice. It would be hard to see him making the leap to statewide office; City Attorney might be better.
This leaves Rob Bonta. Let's not take his appointment, not election, that that position as a strike; when Kamala Harris became VP and opened our Senate seat, everyone shuffled up one step, and everyone deserved it. Bonta's done a good job preventing dumb shit like when the City of Woodside tried to designate itself a mountain lion habitat to avoid increasing housing density. Let's see how he does over the long term.
Insurance Commissioner: Marc Levine/Robert Molnar
As compelled as I am to vote for Nathalie Hrizi, I'm not sure that a statewide single-payer system for all insurance is likely to work.
Incumbent Ricardo Lara immediately went and accepted money from insurance companies upon being elected, so he's right out.
There is another Democrat, Marc Levine, who is a major candidate. Levine has a good backstory -- as a state rep from a fire-prone area, he wants to figure out how to handle insurance in this area. This is a very good question to ask.
Robert Molnar, an Independent, is supported by Steve Poizner, our excellent former (Republican) Insurance commissioner. This is an endorsement one should take seriously.
Robert Howell is the leading Republican candidate, but other than stating that he's a "Reagan Republican," he doesn't seem to have specific policy platforms.
State Board of Equalization, 3rd District: Tony Vasquez
Tony Vasquez is the incumbent, and has done just fine.
Marie Manvel is apparently planning to cut the gas tax? She says she's a "double MBA from USC," and, as a person with an MBA from USC, I'd like to be clear that doesn't exist.
John Mendoza is active in Pomona politics, and I don't see it as a negative to include more Inland Empire representation in the BOE. However, I can't see a reason to support him over Vasquez.
Superintendent of Public Instruction: Tony Thurmond/Marco Amaral
Tony Thurmond is the incumbent here, and it's hard to find a complaint about his handling of the position.
Marco Amaral wants to make public education free through college; increase teacher salaries; end standardized testing; end police presence in schools; and end military recruiting in schools. I'm for all of this.
George Yang, who got the Republican nod for this position, is against vaccine mandates; wants to stop teaching Critical Race Theory (which is not taught at the primary or secondary level), stop providing hormones to transitioning youth (a pro-suicide, anti-medicine position that is surprisingly common), and more "school choice."
Lance Ray Christensen wants more "parental involvement," whatever that means -- as a parent of a California student, I can tell you that I have more opportunities for involvement than I can handle. He is endorsed by the folks who wanted to keep schools in-person (or "open," which is a way to put it that suggests schools were "closed," which is itself false) during earlier COVID outbreaks.
Joseph Guy Campbell wants to bring more Montessori ideas into public education, which I don't think is bad, but, on the other hand, nobody who has a degree in education has lacked exposure to Maria Montessori's ideas, so I'm not sure why more hasn't happened.
Jim Gibson seems to be fantastically racist.
Ainye E. Long has priorities that are already, so far as I can tell, things that happen.
That's it. That's the end of the ballot. 3830 words, I'm not writing any more.